历史上的今天 12月27日
作者: 隐山石英语 | 发布时间: 2007-01-04 | 阅读2402次
昨天是词霸出了问题,今天是我的网络出现了问题
所以只找了两件事供大家看了,不过这两件事都说得比较详细了。
1977: Star Wars fever invades Britain
England have
Thousands of people are flocking to cinemas in the UK to watch the long-awaited blockbuster, Star Wars - a movie which is already setting US box offices alight.
Bracing the cold weather, young and old queued from 0700 GMT in London at the Dominion, and Leicester Square cinemas, to snatch up non-reserved tickets which are otherwise booked until March.
Star Wars, which was first released in America seven months ago, has taken audiences by storm and outstripped last year's blockbuster Jaws to gross $156m at the box office.
Carrie Fisher, Sir Alec Guiness and little known Harrison Ford star in this fairytale set in space.
Produced by Gary Kurtz, written and directed by George Lucas who directed American Graffitti, the U-classified sci-fi film is a classic epic of good versus evil.
It has enthralled audiences under a dazzle of special effects with wizards, heroes, monsters in "a galaxy far, far away".
The 900 people involved in the film included giants, dwarfs, artists and the man who built machines for James Bond.
All the special effects, costing $4m (?.14m), have been put together in Britain and filming took the cast to Tunisia, Death Valley California, Guatemala and the EMI soundstage at Elstree.
The build-up and hype has led to store wars over Star Wars with products including T-shirts, sweets, jig-saw puzzle, watches and food to name but a few.
Mr Lucas has published a paperback version and Marvel comics have produced a special edition to meet the thirst for Star Wars' merchandise.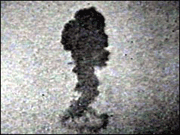 1960: France explodes third atomic bomb
Artificially 1969:
The France has completed a third nuclear test in the Sahara desert in Africa.
It brings the nation a step closer to its aim of developing a compact nuclear device to arm missiles.
The explosion took place this morning at Reggan in south-western Algeria, according to a communique from the French Armed Forces Ministry.
France's first two atomic bombs were also exploded there earlier this year - in February and April .
The communique stated the "nuclear explosion of limited power" had been successful and that care had been taken to prevent radioactive fall-out from affecting people living in the remote part of the desert, and those in neighbouring African countries.
The test provoked swift condemnation from Japan, which has also protested in the past against tests carried out by the United States, Britain and the USSR. All three nations agreed two years ago to cease test explosions but France would not be bound by such an agreement.
Today, Moscow joined Japan in condemning the test saying it was a serious blow to any hope of disarmament and against the wishes of the United Nations. Moscow Radio described the act as "a monstrous challenge to world public opinion".
Egypt, Morocco, Nigeria and Ghana have also expressed outrage at France's action and its timing - on the eve of the African summit in Casablanca.
In Cairo, the deputy secretary general of the Arab League, El Dardiri Ismail, called for all Arab nations to break off political and economic links with France.
Today's bomb contained plutonium and had an explosive force equal to 10,000 to 14,000 tons of * - half as powerful as the Hiroshima bomb.
It was exploded at the top of a steel tower. Military equipment, dummies and caged rats and mice were positioned in the area of the blast were monitored during and after the explosion.
The rodents have been flown to Paris for examination.
历史上的今天 12月27日:
http://insuns.com/article/12755-1.html